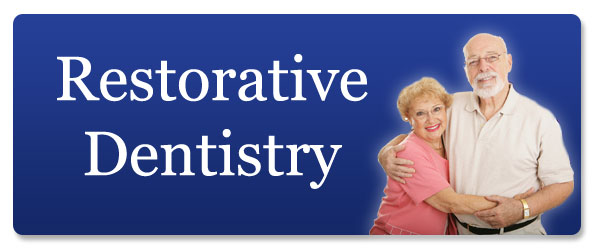 Implant Restorations
As people age, they may lose teeth from disease, injury, or inadequate dental care. Lost teeth alter your bite and generate excess stress on the remaining healthy teeth. This additional strain causes uneven tooth wear and may even result in pain. Missing teeth can also tarnish your attractive appearance and impact speech clarity, resulting in diminished self-esteem and embarrassment. Dental implants restorations can fill in the gaps and revitalize your smile.
Security You Can Trust
Made from biocompatible titanium, dental implants are metal posts surgically positioned in your jawbone. These restorations offer permanent replacements for missing teeth. Implants can replace one or more lost teeth as well as anchor a prosthetic appliance in place. Dentures, partials, and bridges can complete your smile, but they don't provide the stability of dental implants.
Implant Placement
As your general dentist, Dr. Salvato will coordinate your treatment, from the initial evaluation to implant restoration. We will begin with a complete oral evaluation to make sure your mouth looks healthy and that you have solid bone mass to support the posts. Dr. Salvato will then refer you to a local oral surgeon or periodontist for surgical placement of the posts. One implant will fill in each empty socket or several posts can be inserted for denture stabilization.
Completing the Process
After surgery, your mouth will need several months to heal. During the recovery process, the bone fuses with the implants in a process called osseointegration, creating a solid foundation for the permanent crowns Dr. Salvato will eventually use to complete your smile. Generally, patients wear temporary prosthetics for this time period. Once Dr. Salvato places the crowns, you can once again live life to fullest and relish the joy of your vibrant smile.
Achieve a Fabulous Smile
Experience quality dentistry and exceptional care. Call our Westfield dentist office to make an appointment with Dr. Salvato. Located in Westfield, our dental practice is convenient for residents of Mountainside, Scotch Plains, Cranford, and the surrounding areas.